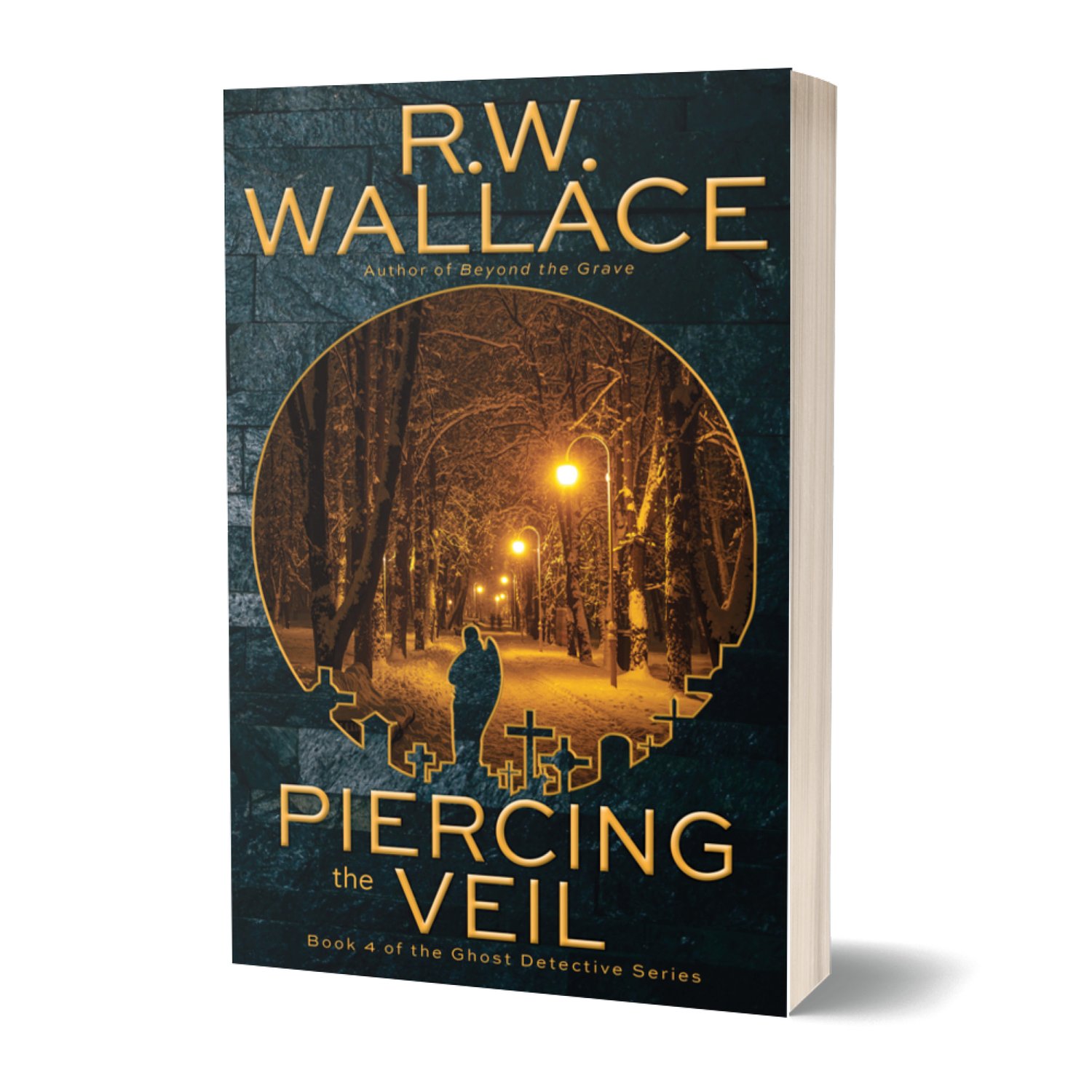 Piercing the Veil - ebook
On Sale

Bundle with the entire novel series available 
here
.
---
All detectives search for clues and take testimonies when working a case. Ghost detectives are no different. And they have an advantage: They can depose other ghosts — the actual victims.Robert and Clothilde's current interviewee occupies a tiny cemetery in the depths of the Pyrenees. Alone since her burial over a decade ago, she willingly tells the detectives about the circumstances around her death.Louise's story sets Robert, Clothilde, and Captain Evian on the path to uncovering new facets of the conspiracy responsible for so many deaths — bringing them one step closer to justice.
---
Also available on: 
Amazon 
| 
Apple 
| 
Barnes & Noble
 | 
Kobo 
| 
Google Play
 | 
Smashwords 
| 
Other stores
---
Read a free sample here!
---
The ebook is delievered by Bookfunnel. You will receive an email from help@bookfunnel.com with a link to download your book. It will also be available on https://my.bookfunnel.com, using your email as login.